Review
Try this fantastic all-in-one IDM tool. Fully functional and works with all previous versions until now!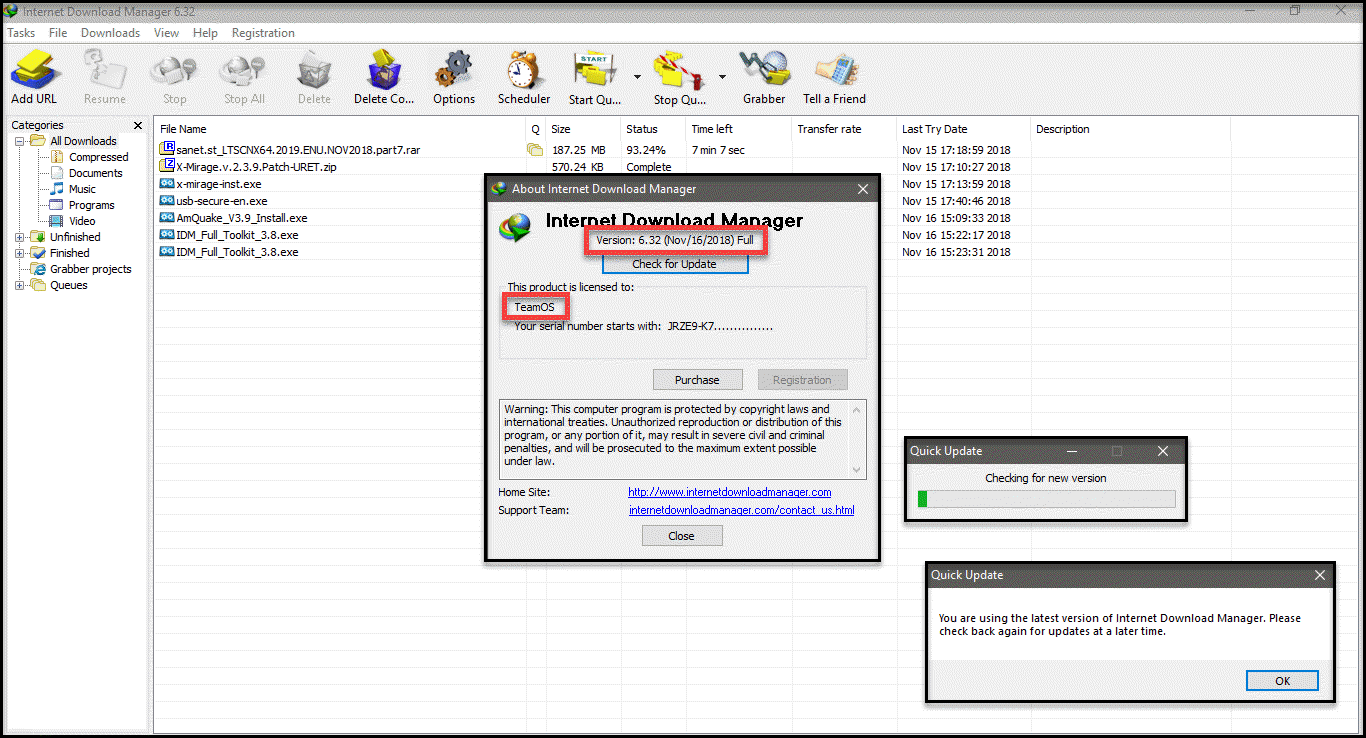 ​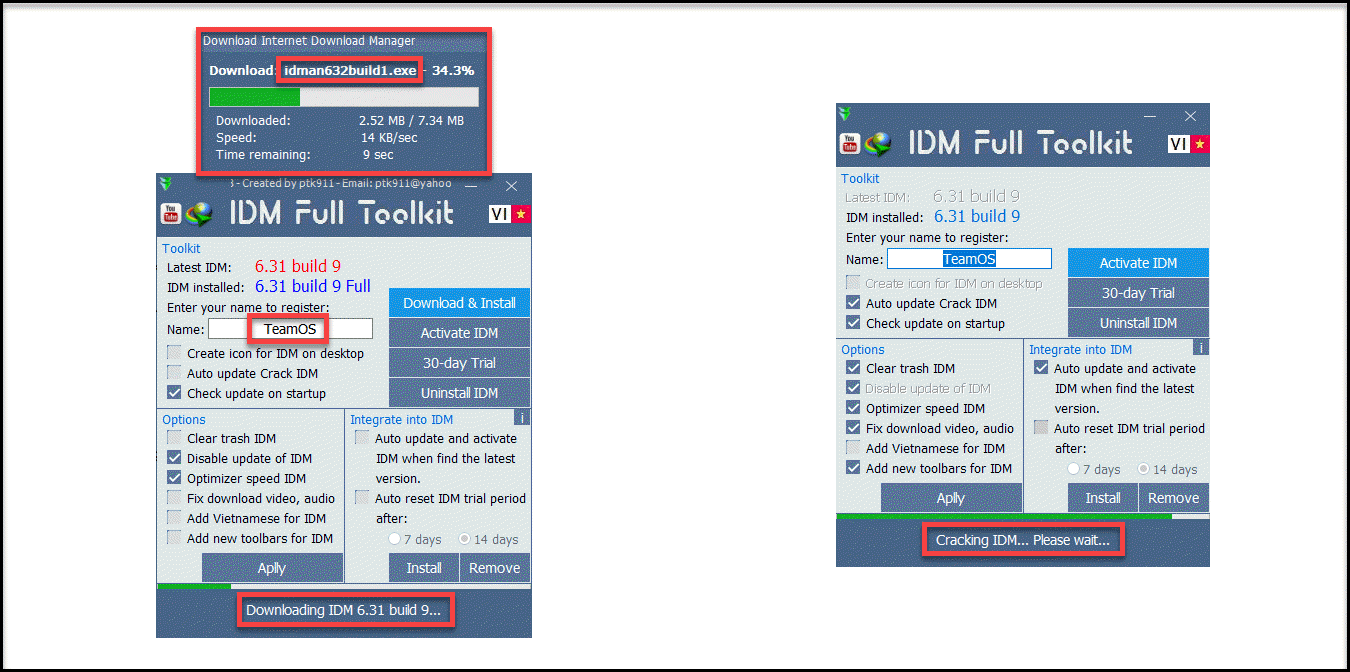 How to use toolkit:
1. Run the toolkit;
2. Enter the own username to register;
3. Select the action as preferring;
4. Enjoy!
NOTE: Always select options as preferring before running the 1-Click Update IDM function. For example, if a user selected the Vietnamese language, the 1-Click update function will add Vietnamese package. For more information click on the YouTube icon in the upper left corner to watch a video tutorial.
FEATURES
General features:
Supports IDM activation for all versions;
Toolkit section:
​




Automatically download, install, activate and update the latest IDM (silent procedure);

​

Download & install the newest IDM;

​

Manually register IDM with own username;

​

Auto reset IDM trial period (30-day trial period);

​

Completely uninstall IDM from devices (full & default).

​




Auto Update and activate IDM install AutoUpdate file to a computer, startup with Windows, automatically update and enable IDM when a new version is available;

​

Auto reset IDM install the IDM TrialReset file to a computer, startup with Windows, automatically restore the trial period after counting the number of days (should remove full and then reinstall before using Trial)

​




Clear registry leftovers of the previous IDM;

​

Turn off annoying IDM notifications;

​

Optimize IDM speed and connections: Increase connection speed and maximum connection number;

​

Repair IDM Auto media download links on YouTube,...;

​

Bilingual: English and Vietnamese (need to restart);

​

Add new toolbars for IDM;

​
What is new in version 3.8 (Released on November 14, 2018):
Supports version 6.32 (all further builds).
​
Install notes:
1. Kindly read 'Read me.txt' file before usage;
2. Enjoy!
DOWNLOAD HERE
Code:
Link 1 : https://ufile.io/60nri
Code:
Link 2 : https://www.datafilehost.com/d/e881c8f2
​