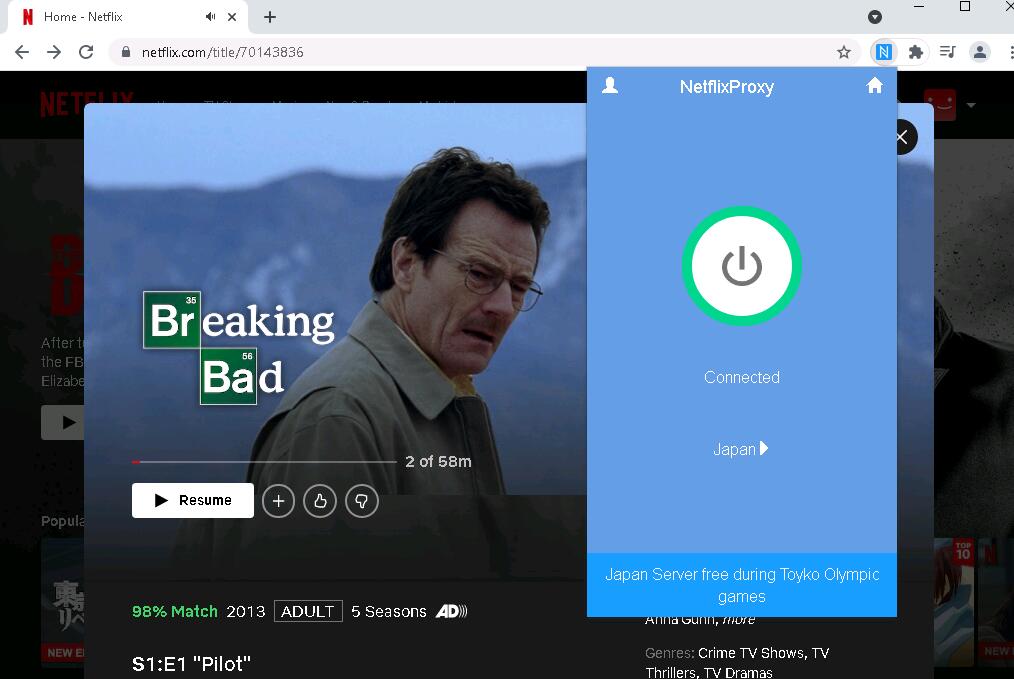 Netflix started a crazy ban against VPN , Netflix is using a new method to restrict VPN users, and is forcing content only to be available through specific ISP ranges.
but netflixproxy extension still work
https://chrome.google.com/webstore/detail/netflixproxy/inlphfnbcepbaogelcdakmekbckgaofo
and US/JP server free to use . Please rate as a 5 start and leave feedback, We are continuously improving the extension based on user feedback.
for test vip only send PM