Tencent Gaming Buddy with ML (autologout) + PUBGM, Fully updated na lahat, ready to play na.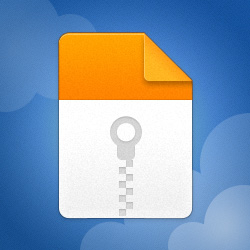 MediaFire is a simple to use free service that lets you put all your photos, documents, music, and video in a single place so you can access them anywhere and share them everywhere.
or google drive mirror:
View: https://drive.google.com/uc?id=16udtpgzzSlpD9A27sjGhXAkvfWfnRHU7&export=download&fbclid=IwAR1QyVmfQDBUUksp5AjZEnzk2k3QIVBAU1hGzug4h9pgNTLoyQm0kP00fEU
pass: michael
How to use?
Download Tencent.rar
Extract to game disk
Open Tencent\TxGameAssistant
Right click hkcu.reg + hklm.reg and press Merge
It is now good to go
To play PUBGM, go to Tencent folder and open PubgMobileLauncher.exe (not to pubg folder inside txgameassistant)
To play Mobile Legends, go to Tencent\TxGameAssistant\MobiLEgends and open MobiLEgends.exe
For gamemenu, same lang din ng location. Make sure na tama ang pubg na nalink niyo.
For non-gamemenu, right click lang at send desktop shortcut.
Tips:
For PUBGM, if you want to play, make sure to logout your account after playing or updating. But it's better to not play PUBGM in the server at all, only updates.
For Mobile Legends, just open the MobiLEgends.exe and wait until it loads. Makikita mo na magopen kulay blue na cmd, hayaan mo lang. Pagnag-open tencent emulator hayaan mo lang din wag mo e click yung ml dun, mag-oopen lang siya. Kung hindi maopen, open mo ulit yung MobiLEgends.exe (wag yung nasa emulator)
Credits:
Sir Spong Clong for sharing the modded tencent
CCBoot for the PUBGM Launcher
Inupdate ko lang po yung nashare ni sir Spong kasi hindi pa updated ML dun and hindi working ang PUBGM. English na po yan, no need to change anything. Merge lang and good to go na!
Credit to: master Michael