WHAT'S UP PROGRAMMERS! ‍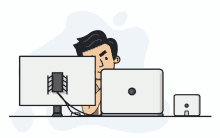 It's already the third quarter of year 2021! Worried you might not have enough points by the end of the year? Join StackLeague Treasure Chest: Team Category to earn more points and win bigger prizes! Click the blog post on our StackLeague website for more information and updates.
StackLeague Team Category is when a team of 3 to 5 StackLeague contestants compete for points and prizes. The total points of the team is the sum of all individual points earned by each member. The weekly Top 3 Teams will receive Php 1,500 for each team.
StackLeague Treasure Chest: Team Category was officially opened last September 5 up until October 2, 2021 where the team rankings will be available live on the website.
Last edited by a moderator: